Tutorial Three: Printing game
This tutorial is designed for normal GOWrite users. In this tutorial, you will learn how to divided game into multiple diagrams, print those and any variations in game.
Diagrams in GOWrite
Game can be divided into multiple diagrams. Each diagram starts from point where diagram is defined, and continues until next diagram.
It is helpful to use view game in Print -mode by selecting View -> Print. In this mode stones are captured and numbered in similar way to printing. Mode selection does not affect actual editing in any way.
Print Wizard
Below is example of adding diagrams using File -> Print Wizard.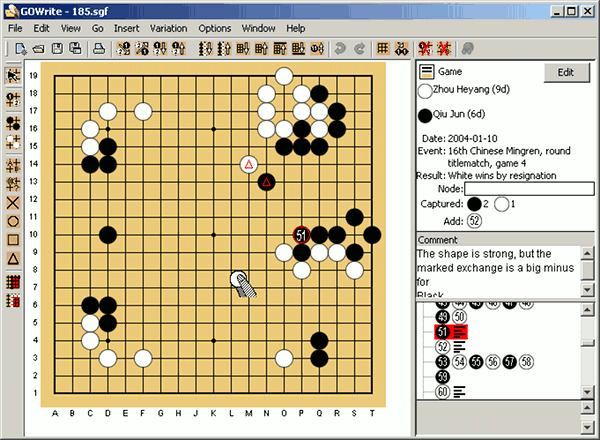 In first game target for print wizard is selected. In GOWrite 2.3.40 and after also type of material can be selected here.
Game collections (SGF files with multiple games) can be practical way to manage problem collections.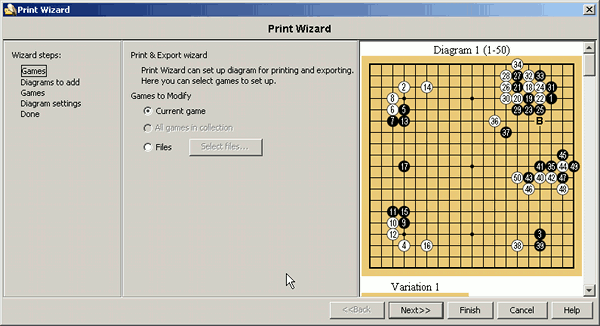 Diagrams can be added in different ways. Often it is not critical to get diagrams right first time, as they can be added and deleted later.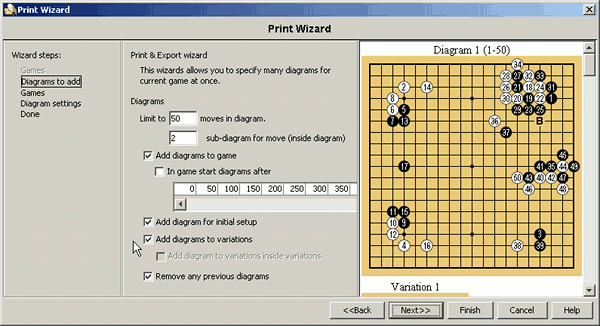 GOWrite can yty to guess area for diagrams. Typically variation diagrams show only relevant part of board.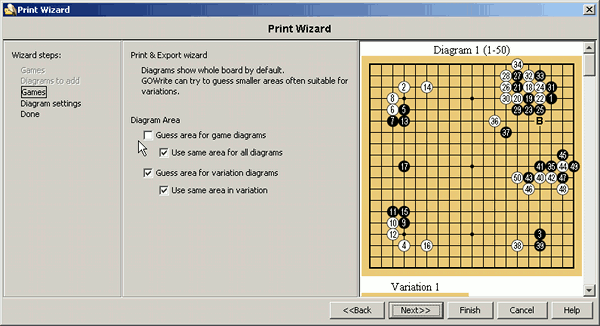 Diagrams can have titles. Often different title is used for variations and main game diagrams.
Titles can contain variables, that are mapped to correct numbers. In 2.3.40 (and later) this mapping can be delayed to actual export.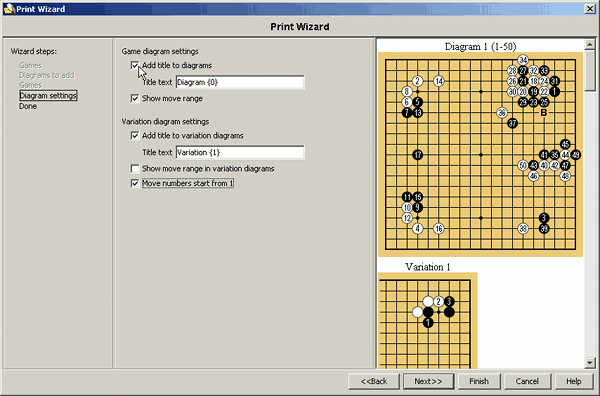 After using wizard, resulting diagrams can be viewed with print preview.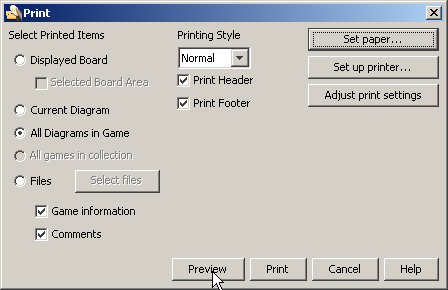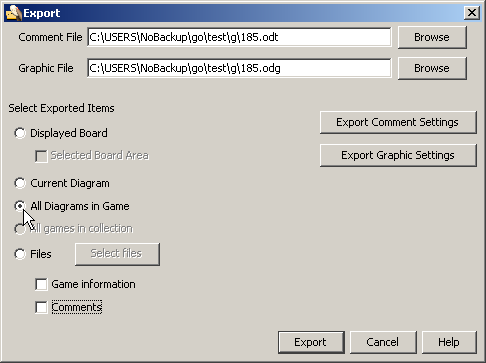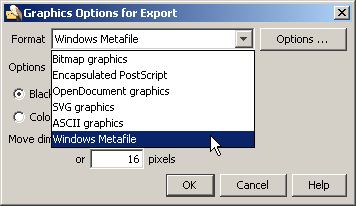 If GOWrite has not guessed area for diagram correctly, it is possible to modify area.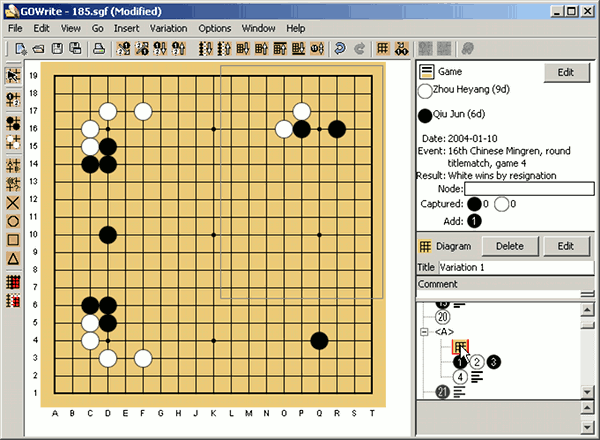 And it is always possible to add or delete diagrams after using wizard.