Hactar Search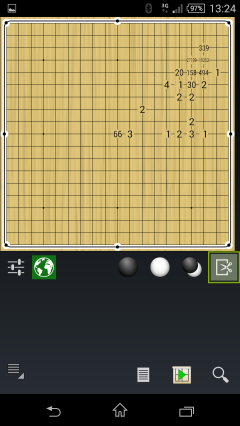 Hactar Search support pattern and text seaches from game collections.
Hactar Go supports searches from local device and internet. Hactar Go Lite supports searches from local device only.
Internet Search
Hactar server collects games from multiple major public go web sites.
SGF files are categorized to multiple categories based on many criterias. Categorias include pro games, amateur games, go problems and other. Internet games include over 80000 professinal games and over 10000 tsumego files.
Local Search
Hactar automatically indexes SGF files found in SD card for search.
Indexed Games
In order to add games to local search, just copy them into Android internal sdcard. Hactar search will automatically index them soon.
Internet search indexes number of sites known to contain SGF files. List of sites is maintained manually for time being.
Want to contribute games to Internet search? Consider contributing games to sites like gokifu.com.
Or, if you would like to to see a new site included into indexing, please inform author about the site.